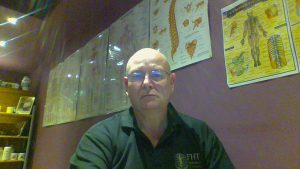 I left Secondary School at the age of 16 years and went into the family business which generations of my family had worked in. At that time back in the 1970s, it was called the National Coal Board. I had to wait for 3 months for there to be 10 lads who wanted to be apprentice mining mechanical engineers.
I was married in my 3rd year as an apprentice then I found out what it was like to make ends meet. I was on the princely sum of £17.25 a week for 5 shifts on the coal face on a 3 shift cycle.
That was just a year after the 1974 miners strike 3 day weeks no electricity and no work or pay for months.
By 1976, 1978 & 1982 my 3 lads had come along, my wife did not work so by this time I was working 20 days on and one off regularly on the 3 shift cycle. Frequently when going from day shift to nights I would work 5 days then Saturday day shift Sunday Day Shift and the Sunday night shift.
In 1990 I was injured in an accident at work and had to leave the industry with no compensation as I was by that time working for a private mining company on heavy salvage. So I was then forced to leave the only job I had ever known and with 3 small kids and no other skills.
I then worked for HMRC for a while whilst qualifying as a massage therapist. Having worked with the youth football teams that my sons played for as a first aider, I gained the UK Football Associations Basic and Intermediate qualifications in the Treatment and Management of sports injuries. Later he studied with the FA at their medical headquarters Lilleshall, gaining the FA full qualification in the Treatment and Management of injuries. I went from youth football to standing in at Notts County Football Club (the oldest league football club in the world) as first-team physio under the managership of Sam Allardyce until the new physio could take up his post. However, as a result of the calibre of my work, I was asked to remain at the club, Which I did for a further 4 years, working with the first team and the youth academy on a part-time basis until I decide to leave at the end of the 2002 season because I had been diagnosed with Pneumoconiosis (coal dust in the lungs), meant I could no longer do the run-ons at matches I also worked as for 6 seasons on Sundays as team Physio to Arnold Town Women's Football Club, a Northern Women's Premiership side.
At this time I first became interested in online marketing to supplement my lost income and very quickly became £16000 in debt.
In June 1995 my luck really changed when I was asked to work at the Central TV studios, (which became Carlton studios) in Nottingham for one Friday afternoon. But I proved to be so popular,  I remained working on a part-time basis at the studios both in Nottingham & Birmingham until the Nottingham studios closed in June 2005. During this time I worked not only with the studio employees but also on many shows, working with the artists in the studio and out on location. He worked on the last series of the original Gladiators as a sports masseur and Family Fortunes with Les Dennis. He also worked on several series of Star For a Night with Jane McDonald and Barbara Windsor, 2 seasons of the Sky Masters football tournament as physio for Nottingham Forest & Aston Villa. and many other shows. I also also worked on 3 feature films.
In 2005 I was separated from my wife and had lost my biggest paying therapy jobs with the studios going. So I accepted a job at a clinic in Dublin and I have worked there ever since.
I was still massively drawn to online marketing buying literally hundreds of courses from warrior plus, JVzoo and Clickbank I got again into massive debt which I am still paying off. I even paid 2 well known marketers quite recently $3000 to get me going with their mentorship. But what was promised was not delivered and I made no money.
I have had some success and have 80 sales as an affiliate on the warrior plus platform but that is over an 8 year period. I don't give up easily, in fact, when I first was injured out of the mines I was trained for sales by Allied Dunbar life insurance, and they taught us that sales was about getting a good product in front of enough people you will make sales. In fact, their analogy was if you tied an application form to a dogs tail and sent it out often enough it would eventually come back signed. Unfortunately, because it was such a hard sell company I did not have faith in the product and I did not like having to stand up on a Monday afternoon and apologize to the whole office for not making enough sales.
Now I have joined John Thornhill's partnership to success programme and I am looking forward to real success online.
Please come back to see me at the site and see how I am getting on.